About Us
Improve your mobility and relief pain, without leaving home
Assess
Qualified rehab specialists will help you discover and resolve your condition to identify what help you may need

Prescribe
A personalised home therapy programme will be prescribed to the individual.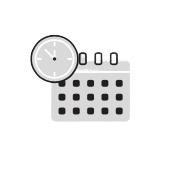 Exercise
A guided movement and exercises during the scheduled home tele rehab sessions.
Home Therapy Kit Programme
It only take 3 simple steps
STEP 1 : SCHEDULE

Share your needs with our Rehab Specialist & learn more about how we can help.

STEP 2 : CUSTOMIZE

Our Rehab Specialists will work with you to develop a customized home therapy treatment kit plan.

STEP 3 : RECEIVE

Wait to receive your customized kit at your doorstep & you can now start the home therapy programme at the comfort of your home.
Frequently Asked Questions