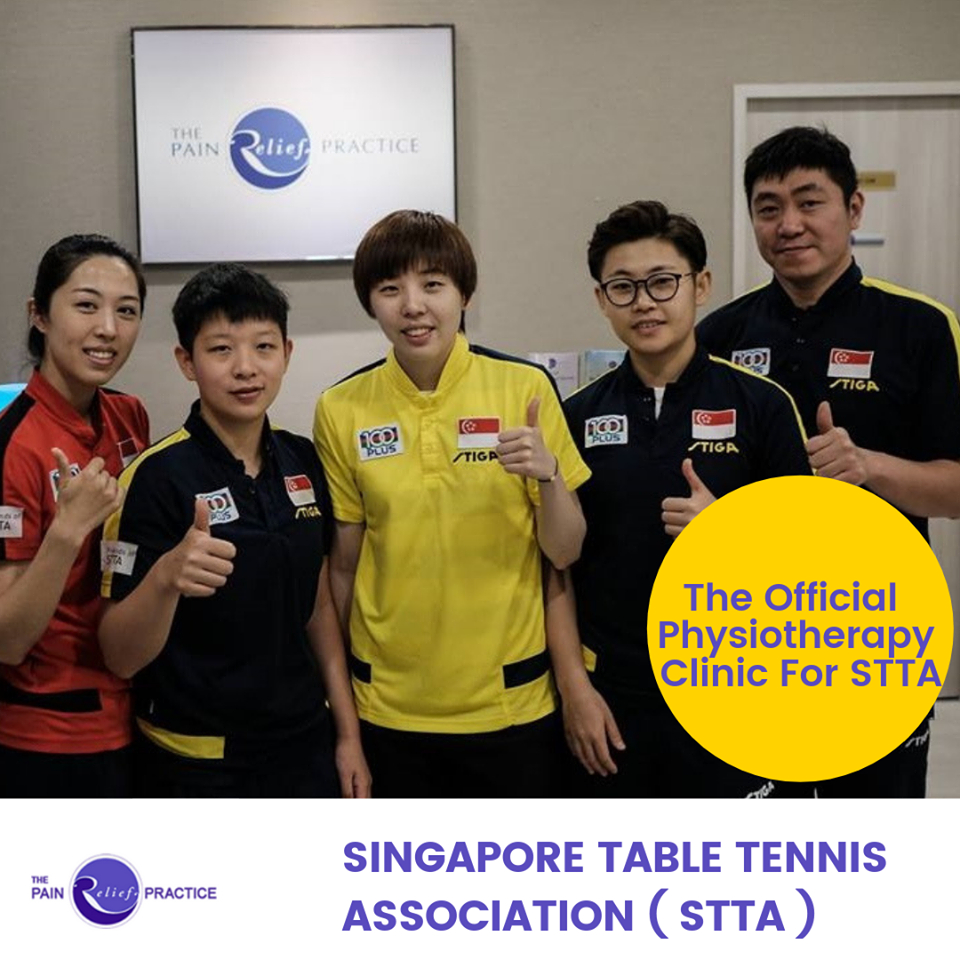 Congratulations for being among the first 500 people to complete our Online Tool!
Wonderful news! There are many knee arthritis solutions you have not tried.
Always consult a medical doctor to oversee the management of knee arthritis.
However, medical doctors tend to emphasize medications and surgery as the key treatments.
This may not be ideal if you are concerned about the side effects of prolonged medication use and worried about the risks of surgery.
Every person who has knee arthritis needs to know that this is a long-term chronic disease.
A long-term program of nutrition correction and activity modification is required to prevent the condition from getting worse with time. We have put together a set of nutrition and exercise recommendations that are both practical and cost-effective.
To thank you for completing our Online Tool, we will be emailing you the recommendations in a series of weekly emails.
Please check your email for the first recommendation within the next 24 hours.
It is good that your diagnosis is confirmed with an MRI.
Common findings on a knee MRI include:
osteophytes
ligament sprains and tears
meniscus tear
knee effusion
synovial thickening / synovitis
subchondral bone marrow edema
bone cysts
cartilaginous defects (partial or full-thickness)
bursitis
iliotibial band syndrome
It is a good idea to check with your doctor whether these were present in your MRI.
You can also check your MRI report to see if these were found.
They could affect your choice of treatment.
They can also guide your expectation of the results to be reasonably expected from each treatment option.
You indicated a preference for a Home-Based Solution.
In the current covid-19 environment, it is understandable that a home-based solution is the preferred choice.
Repeated visits to a massage therapy, chiropractic, osteopath, TCM clinic and even physiotherapy clinic might not be an ideal plan.
The team at The Pain Relief Practice has developed a Knee Arthritis Prescription that has been successfully used by our patients for many years.
The prescription was developed by an international team with over a decade of actual clinical experience.
Our prescription is usually only available to clinic patients who pay $180 for a full physiotherapy consultation, assessment and treatment prescription.
In this current covid-19 environment, we would like to help more people access this clinical expertise through our online guide.
Instead of the usual $180, we plan to reduce the price by half to only $90.
However, as you are among the first 500 people to use our Online Tool, we would like to request your help to share this Online Tool on your Facebook page.
In return, we will further reduce the price by another to $18.
That is 90% OFF our usual clinical session.
And you do not even need to spend the time at our clinic nor leave the safety of your home.
What is included: Knee Arthritis Prescription

Step 1: Natural Nutritional Correction for Joint Repair
-different nutritional corrections: reduce inflammation, promote repair
-difficult to take correct doses daily
-prescription will include detailed steps on how to get all the nutrition corrections needed, in a cost-effective and practical way.
Step 2: Anti-inflammatory and Natural Supplements for Joint Repair
While it is important to protect the knee joint from further damage, it is even more important to promote knee recovery by reducing inflammatory damage and supporting the body's natural healing ability.
This is best achieved with supplements such as collagen hydrolysate, hyaluronic acid, and natural anti-inflammatory herbs.
Made from the hydrolysis of collagen molecules, collagen hydrolysate is now widely used as for joint health.
Listed below are some of the many published clinical data on the benefits of collagen hydrolysate:
-Collagen hydrolysate is of interest as a therapeutic agent of potential utility in the treatment of osteoarthritis and osteoporosis. Its high level of safety makes it attractive as an agent for long-term use in these chronic disorders. Semin Arthritis Rheum. 2000 Oct;30(2):87-99. [https://www.ncbi.nlm.nih.gov/pubmed/11071580]
-Bioactive Collagen Peptides Stimulate the Regeneration of Cartilage Tissue. [www.nutraingredients-usa.com/Research/Modified-collagen-may-stimulate-cartilage-re-growth-Study]
-Collagen hydrolysate for the treatment of osteoarthritis and other joint disorders: a review of the literature. [https://www.tandfonline.com/doi/abs/10.1185/030079906X148373]
-24-Week study on the use of collagen hydrolysate as a dietary supplement in athletes with activity-related joint pain. [https://www.tandfonline.com/doi/abs/10.1185/030079908X291967]
-Collagen Hydrolysate Improves Joint Function in Adults with Mild Symptoms of Osteoarthritis of the Knee. [https://journals.lww.com/acsm-msse/Fulltext/2004/05001/Collagen_Hydrolysate_Improves_Joint_Function_in.730.aspx]
As a substance naturally found in the human body, hyaluronic acid is found in high concentrations in the synovial fluid of the knee joint. It works by acting as a lubricant and cushion in the knee.
Hyaluronic acid is well known as the active ingredient for viscosupplmentation ( joint lubricating gel injection) injection performed by doctors for patients with knee problems.
Taken orally even as as a single supplement, it is a very popular joint supplement.
Herbal Inflammatory Ingredients
Other important natural ingredients include anti-inflammatory herbs such as Ginger, Turmeric and Boswellia.
While it is possible to include these individual items into our diet, it is difficult to consistently eat sufficient quantities daily in a practical way to achieve results.
What we should do is to simply take a daily dose of nutraceuticals that combine extracts of what we need in a convenient formula.
Step 2: Pulsed Electromagnetic Field Technology
Magnetic Stimulation
The earth is cloaked in a magnetic field. It has been known for a long time that magnetic fields have an effect on the human body.
To harness the therapeutic effects of magnetic fields, some doctors have long been using Pulsed Electromagnetic Fields (PEMF) to treat multiple conditions.
[https://www.sciencedirect.com/topics/medicine-and-dentistry/pulsed-electromagnetic-field-therapy]
Particularly in the area of bone repair, PEMF has shown great promise.
[https://journals.plos.org/plosone/article?id=10.1371/journal.pone.0091581]
Even The National University of Singapore (NUH) has developed a magnetic stimulation device that regenerates muscle cells in a painless and non-invasive manner.
[http://news.nus.edu.sg/press-releases/MRegen]
The Challenge Of PEMF
While PEMF has great potential to help people suffering from knee problems, there used to be a few challenges keeping them from common use.
One was that it was not a well understood technology and many doctors would often not discuss it as a routine treatment option.
Another problem was that most PEMF treatments involved frequent visits to a clinic for treatment with a large device which was relatively expensive.
Even some of the newer home use PEMF devices that have been made into treatment mats cost hundreds or even thousands of dollars.
And many of these costly treatment beds are made by small companies which do not necessarily have the resources to test and ensure that their devices work.
Fortunately, an American company in recent years has improved PEMF technology so well that they now have a therapy device that:
is small and convenient enough for home use
extremely affordable
supported with published clinical research specific to the device
has received multiple regulatory approvals
Before we discuss this specific device, let us explore what being free from knee pain can mean for you.
Does it mean being able to walk more confidently again? Or not suffering with every single step, even when going to the toilet?
To some people, it may mean no longer being stuck to a wheelchair and not being dependent on someone else to help you move around.
For people with less severe knee problems, it can mean regaining your lifestyle by being able to enjoy exercise and your hobbies or perform at a higher level in sports.
It can also mean rejoining your friends in activities to regain your social network and not looking "older than your age".
You will also want to prevent your knee condition from worsening to a point where risky and expensive surgery is necessary.
Portable Pulsed Electromagnetic Field Technology:

Options[Share and Get 90% Discount]  [I don't use FB. I'll Pay Full Price]
CTA:
We have helped make a huge difference to the lives of countless patients with knee pain and help prevent many knee surgeries.