TECAR THERAPY
Tecar Therapy is a form of non-invasive treatment that uses radio-frequency energy to help activate cell metabolism restoring its natural balance, increasing vascularisation and the internal temperature of the targeted tissues. The result is a faster acceleration of the natural healing processes of the human body, reducing the patient's pain and inflammation from the first session.
As an externally applied treatment, it is extremely comfortable and there is no down time needed, allowing immediate return to work and normal daily activities. Tecar Therapy is also supported by multiple medical studies proving effective results, gaining popularity with top level athletes and patients with difficult pain problems.
An effective solution for :
Osteoarthritis
Backache, neck pain
Sprains, fractures, muscle damage
Tendonitis and bursitis
Physio-aesthetic treatments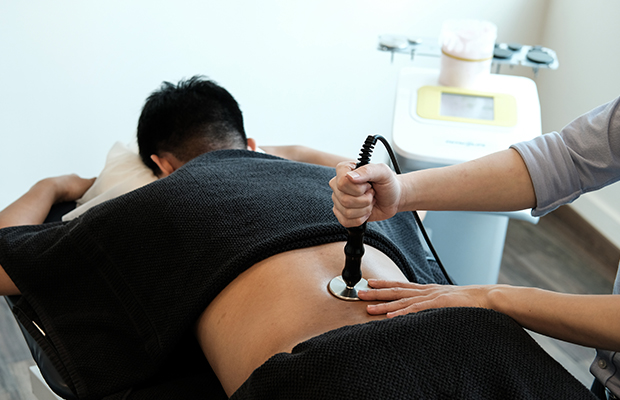 Although very well established in Europe, it is relatively new to Singapore. As one of the pioneering physiotherapy clinics in Singapore offering Tecar Therapy, The Pain Relief Practice combines the latest in medical technology with skilled and experienced physiotherapists to offer excellent results.
If you suffer from difficult pain, aches or stiffness, simply
call, SMS or WhatsApp 9337 6918 to find out how Tecar Therapy can quickly improve your condition.