NATURAL NUTRACEUTICALS
With global aging populations, coupled with an increasing awareness of the importance of exercise, there is a growing epidemic of people suffering from neck, back, knee and other joint problems as a result of muscle injuries and joint degeneration. At The Pain Relief  Practice, as part of our 3 Step approach, we recommend only natural products which have clearly benefited our patients.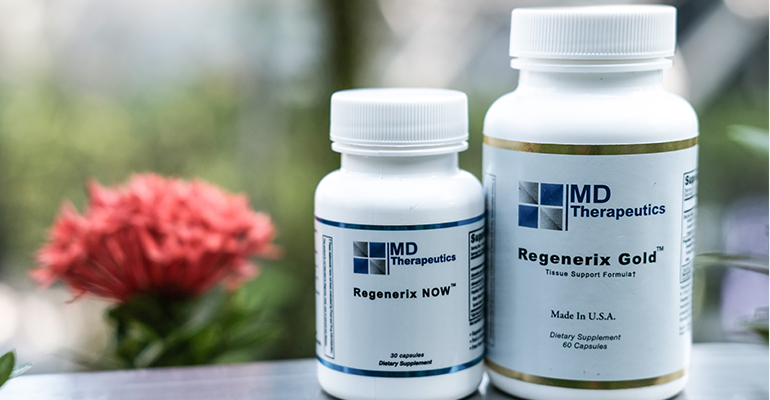 Regenerix Gold™ is a special formulation that combines the powerful tissue repair ability of Regenerix (hydrolyzed type II collagen) with a unique fast acting herbal blend.
Regenerix NOW™ is a vegetarian friendly as it is made with botanical ingredients and has a veggie capsule.
Collagen in Action
Hydrolyzed Collagen (Type II) is the breakthrough medical ingredient produced through the hydrolysis of chicken cartilage for it's tissue repair ability. Due to its lighter molecular weight, it is easily absorbed intestinally and can accumulate in joint cartilage, stimulating the repair process.
Herbal Anti-inflammatory
As part of a special proprietary blend, the 5 herbs (Tumeric, Ginger, Boswellia, Winter Cherry, Cat's Claw) used are renowned for their extremely potent analgesic and anti-inflammatory properties.